Are you
a victim of 1970s Dark Wood Wall Paneling

? If the thought of confronting it fills you with dread and leaves you uninspired, keep reading for a Quick & Easy Solution to your Wood Paneling Nightmare...
Discover How Fun, Fast and Easy
Decorating Wood Paneling Can Be!
When all is said and done, you'll wonder why this dilemma was so daunting.
Redecorating this Outdated Decor
will be an Enjoyable Experience, and
Anyone Who Witnesses the Transformation
Will be Amazed.
Are you ready for your
Extreme Room Makeover

?
From: Carrie Wigal
Date:

Subject: Decorating Wood Paneling, Fast & Easy.
Dear Friend,
I know how you feel. I've felt the same way. I, too am plagued with four rooms of this stuff.
When we purchased my grandparents' home a year and a half ago, we had to deal with two of the paneled rooms right away. The living room and den.
The living room had so much potential, stretching right into the dining room. It featured a beautiful brick fireplace with a rustic wood mantlepiece, but the LONG wall it was set in was covered in paneling. I desparately wanted to brighten up the room and feature the fireplace, making it the "focal point"...but it was being swallowed up in all that dark wood paneling.
Then the den...it was a small room (or so it seemed) with all four walls covered in paneling. We needed to convert it to a nursery (with one baby in tow, and another on the way). How depressing it would have been to tuck a child in a dark and dreary dungeon created by this outdated decor. The room worked fine as a den, in its time...but times have changed.
So what was I to do? How do you redecorate paneled walls?
We needed to determine first whether to tear it down or cover it up...
Removing vs. Covering Wood Wall Paneling
You can always remove it and start over, but the problem with removing it is not knowing what's underneath. If you're lucky, the underlying walls may just need some minor repairs.
However, the paneling may cover up seriously damaged walls or an unfavorable material such as cracked plaster or unfinished drywall, causing an even greater problem.
Unless prepared to start completely over, tearing it down is not an option.
Covering it up makes more sense and it doesn't have to be the elaborate chore you might expect.
We were staying at my parents while my husband was fixing up the house to move in. Since we were on a tight budget and time was a big factor, we could not risk having MORE issues to deal with, so we chose to cover it up.
So the next question was Paint or Paper?
Painting Over Paneling vs. Wallpaper
With paint, you'll need to spackle and sand to fill in the grooves. It's not that difficult, but it is rather time consuming and dusty.
However if you choose to keep the grooved effect, you'll still need to be prepared for the multiple coats, noxious fumes, and inevitable mess that painting indoors brings.
Wallpaper is an excellent alternative to paint, plus it's more durable.
According to industry statistics, wallpaper lasts considerably longer than other wall finishes--a life span of 7 to 10 years versus 2 to 3 years for paint.
With traditional wallpaper, provided the grooves are small enough, you can hang a heavy duty wall liner before applying your wallpaper. Liners are a required wall covering for wood paneling when using traditional wallpaper.
However, besides the time it takes to choose a pattern, you'll need accuracy in measuring, cutting and matching it just right.
This requires some thinking and coordination…especially if you have windows, doors and cabinetry to work around.
At the time of our move, we were starting a wallpaper retail business and my husband encouraged me to pick out wallpaper to cover it up, since we could buy it at wholesale. But I hemmed and hawed at having to find "the perfect paper"...I wanted a quicker solution.
Painting seemed the reasonable choice...we were painting all of the other rooms, so why not?
Well, remember I mentioned a baby in tow and another on the way? I had a 10-month old and I was four months pregnant. If painting was the quicker option, it was all on my husband because I couldn't be around the fumes.
After a very frustrating few weeks (my husband does not like to paint), all the rooms were painted and we were able to move in. We chose to keep the grooved effect...less work. We chose a creamy vanilla color in the living room and a yellow in the nursery, and the paint seemed to do the trick...it brightened both rooms up. Yahoo!
However in just a matter of months, the panels shifted (with the changing climate, I suppose) and the paint cracked in a few places where the panels were connected. Although it wasn't a huge ordeal, the unsightly floor to ceiling crack bothered me since it was right next to my beautiful focal point in the living room. Grrr.
And within a year, my precocious 18-month-old figured out how to peel the paint off in the nursery...we didn't use the proper primer in there. Every few days I'd find another scrap of peeled paint on the nursery floor, and it would drive me crazy. Aaahh!
So here we are a year later, and I'm back to square one...How do you redecorate panelled walls...and have it last?
And, it has to be Quick and Easy because now we live here and have a toddler and infant to contend with.
How Can You Cover Wood Paneling
and Have It Last?
If painting over paneling only lasts a short time and it's not very durable, perhaps wallpaper is the better choice in the long run.
But what about hanging a wall liner...
And picking a pattern...
And measuring, cutting and matching it just right...
And dealing with living in the area while decorating it?
What's the Quick & Easy Solution?
Imagine...
You wash and rinse the walls on Friday night, apply a primer/sealer in the morning, run a few errands, eat lunch at your leisure, apply your quick and easy solution in the afternoon, and entertain guests in your newly decorated room that night...we're talking this weekend!
Too good to be true?
Introducing PaperIllusion®
the Latest Evolution in Wallcoverings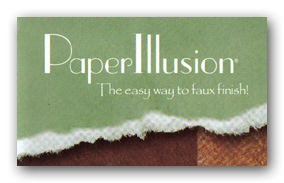 This innovative paper by Village Wallcoverings can be applied over any clean, flat, dry surface. Including walls, ceilings, doors, cabinets and even paneling!
What makes this paper unique is its breathable substrate, allowing it to adhere to itself. You just tear the paper into peices, dip it in water, and apply it to your primed surface. That's it! Smooth out any excess water, and apply the next piece, overlapping the edges.
There's a textured effect built into the application as a result of overlapping the torn pieces.
So, unlike regular faux finish wallpaper, uneven, cracked or damaged walls are no problem for PaperIllusion®.
You can just cover them up!
This easy-care product is also completely washable and a breeze to remove.
To remove just moisten with warm water and repeat until the pieces peel off.
Paper Illusions Wallpaper
A Perfect Wall Covering for Wood Wall Paneling!
Unlike with regular wallpaper, Paper Illusions wallpaper does not require a wall liner over paneling to camouflage the grooves, provided they are 1/4" or less in width. This wall covering for wood wall paneling bridges the gap!
Just prep the walls properly: wash with TSP (recommended), rinse well and let dry. Then follow up with an application of a good quality wallpaper primer (Zinnser Guardz is recommended). Your paneling is then ready for an easy and pleasing extreme makeover.
It's so easy and doesn't take a lot of time. With two little ones home with me I can't do projects that are too complicated or time consuming and this was neither. It was very simple and I've gotten a lot of compliments on it.
~ Kristie Briones
Available in Seven Different Faux Wall Paint Finishes!
(Click images to enlarge)
Hearthstone Illusion






Cream/Bone. Granite. Multi. Fresco Green. Blush.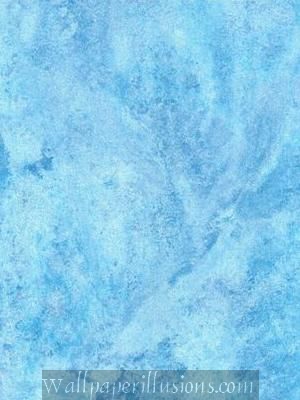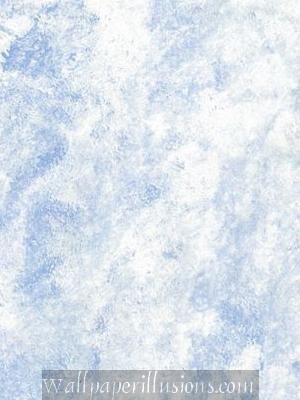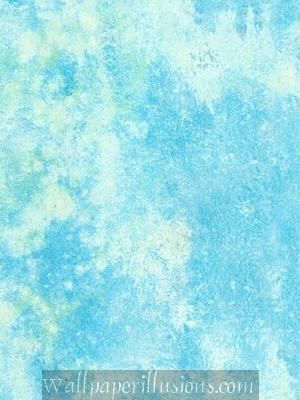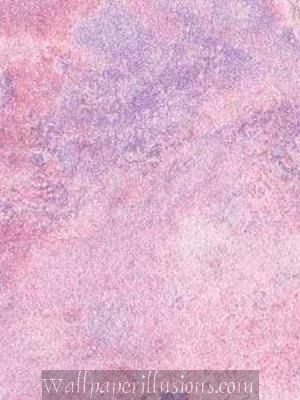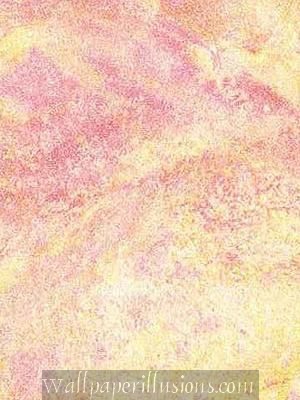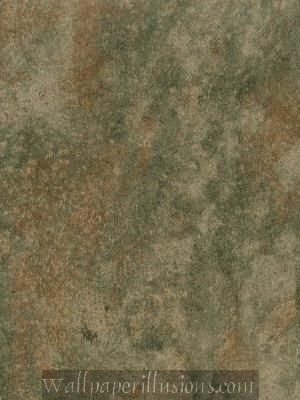 Aquamarine. Sky Blue. Ocean. Bubble Gum. Sunset. Camouflage.
Script Illusion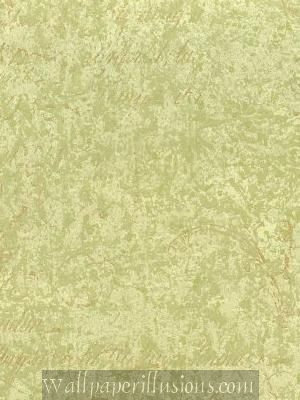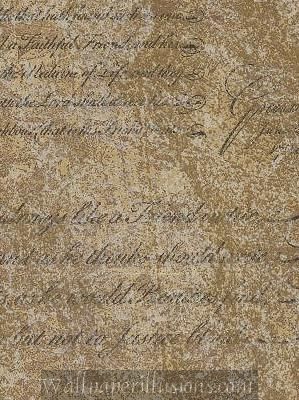 Tuscan Red. Cobalt Blue. Green Apple. Harvest Gold. Burnished Gold.
Travertine Illusion







Red & Gold. French Vanilla. Green & Red. Carmel. Terra Cotta. Powder Room Pink
Roman Illusion
Florentine Illusion
Crepe Illusion


Bronze
With a completely random pattern, PaperIllusion® is a snap for the do-it-yourselfer.
Installation is so easy that we have actually had a 10 year old demonstrate how to install this product! Forget about plumb lines, seam rollers and complicated pattern matching.
Achieve Perfect Results in 3 Easy Steps
Step 1:
Tear paper randomly into irregular shapes.


Step 2:
Dip pieces of paper into warm water.


Step 3:
Apply torn wet paper to your clean, flat, dry surface.


TEAR

DIP

APPLY
You can create coordinating accessories with leftover pieces so there's no wasted product!
Embellish picture frames, wastebaskets and lampshades to create a more complete decor.
Finish furniture or cabinetry to match.
When it comes to decorating, I am not very good. I can't paint and I can't wallpaper, but I sure can use PaperIllusion. All of my friends were very impressed and (I) received many compliments. I will definitely use PaperIllusion again.
~ Tracy Martin
We used the paper we bought from you to redo our kitchen walls (put up over primed wallpaper that wouldn't come off). We put a few coats of satin polycrylic over the top to protect it from spills. I took some photographs (pictured below) during the process for the heck of it... We're very happy with the results, and glad to be rid of the plaid!
~ Kaye Anfield
Learn more about PaperIllusion® and
Discover how you can decorate your wood wall paneling...quick & easy!
Your privacy is protected and your contact information will only be used by me to communicate with you about the decorating related subjects mentioned here.
Quality satisfaction guaranteed. Any defective merchandise is returnable for a full refund. Just contact us within 30 days of receipt and upon receipt of return a prompt refund will be issued.
See What These Other Customers Have To Say...
I really like this product. The walls in our home were damaged from years of abuse, and even though I repaired them, painting was really not a good option. I found this product and have done two bathrooms, an entry hall, and a formal dining room. Each in a different pattern, each in a different color, and each with a very different look. This product is very forgiving and covers little imperfections with ease. It is very simple to apply and the scraps can be used for room accessories, I covered the mattes on pictures and reframed prints. I even covered the cold air return grates so they would not be so obvious. I really highly recommend this product to anyone who wants a very stylish look that is easy to get.
~ Gerrie Nowak
I have been using the various paperillusions wallpaper colors for the last 6 or 7 years. I love them because they look funky and are extremely easy to use, more so than regular wall paper. I also like that you can easily stick a piece over another piece at a later time if there is a mark or damage to the original, rather than having to rewallpaper the whole wall or room. I have used it in my last few houses and love it, though it is very difficult to find.
~ Michelle Bowden
Paper Illusions is so fun to use. We actually have used it in 5 rooms now and love the look and get so many compliments. We have talked several people into using it. It is so easy and actually fun to do. My daughter and I find it relaxing and rewarding! Try it and you will be hooked.
~ Sheila Brune
The Perfect Wall Covering for Wood Wall Paneling!
This product is a perfect wall covering for wood wall paneling. It bridges the gap created by the grooves and delivers an amazing faux finish result.
There's no need to wait to "book" strips or apply glue. This paper is pre-pasted with a special formula allowing the paper to adhere to itself.
It is SO easy to install...there's no measuring, cutting or matching required.
Seriously, you just tear it into pieces, dip it in water, and apply it to your primed paneling.
And the results are stunning.
Plus, it creates a true texture, not just a picture of texture.
If a faux finish effect appeals to you, check out this PaperIllusion™ product by Village. Even if you've never considered "faux finish", take a look at this solution...it truly is quick and easy, odor-free, long lasting, enjoyable to work with and achieves a beautiful result.
Needless to say, this looked too good to be true. My husband told me about it when a Sales Rep from Village came to the store, but I wasn't sold on it until I saw it myself.
I saw a demonstration on a plain surface (not paneling), and I thought that was pretty cool. But when I did a demonstration myself on a scrap piece of paneling, I was sold!
Take it from me, this truly is a Quick & Easy Solution to your Dark Wood Wall Paneling...try it and see for yourself.
Have fun!
Sincerely,
Carrie Wigal
Paper It Fun!, Editor
P.S. Subscribe to a FREE 7-day ecourse where you'll receive detailed information on all you need to know about this innovative product...you've got nothing to lose!
Finally your wood paneling nightmares are over...See for yourself!